The foundation for this work stems from research that suggests that:
Teacher leadership keeps our strongest teachers in classrooms where they are best positioned to positively impact student outcomes.
Our founding principles are embedded in the notion that every child deserves a high quality education, regardless of zip code. When our best teachers get frustrated with education systems and leave classrooms to gain more influence, students ultimately lose key influencers over their direct educational outcomes. We believe that teachers who influence policy while simultaneously teaching students are the greatest asset to our education system. They are both directly influencing student outcomes and are most current in policy needs and implementation quality to positively impact policies that guide the broader educational system.
Teachers seek more knowledge of and influence over education policy.
As non-profits that have successfully written and influenced education policy in New Jersey, We Raise New Jersey and JerseyCAN are positioned to help teachers learn the ins and outs of education systems and governance so that teacher leaders have more opportunities to actively and effectively engage in advocacy to benefit student outcomes.
Over the course of one year, ten New Jersey Teacher Leader Policy Fellowship Participants (Fellows) will engage in four convenings to discuss the latest policy trends and issues in New Jersey education. They will expand their knowledge and understanding of local, state, and national governance, the roles of influential educational stakeholders, and the importance of teachers leaders taking part in advocacy for student learning and the profession.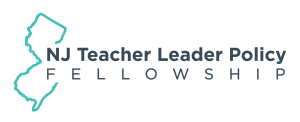 In addition to a network of support and enriching professional development, each fellow will receive a $2,000 stipend at the conclusion of the Fellowship for their expertise shared while participating in the program.
To receive this stipend, Fellows are expected to:
Notify a supervisor of their plans to apply for this Fellowship.
Complete any pre-readings/work associated with the convenings.
Thoughtfully engage in and attend all four convenings
This opportunity is possible thanks to the generous support of the Charles & Lynn Schusterman Family Foundation.
Convening
Convening Theme
Estimated Duration
Pre-Meeting
June 5, 2020
Introducing the Cohort*
1 hour
June 26, 2020
What is College & Career Readiness?*
2 – 4 hours
October 9, 2020
Statewide Policy Topics & Their Impact on Local Contexts
2 – 4 hours
December 4, 2020
Movers & Shakers: Influential Stakeholders & Teacher Leadership in New Jersey
2 – 4 hours
January 29, 2020
Advocacy for the Future
2 – 4 hours
*Planned as a virtual convening
Note: All convenings will take place outside of work hours.
To apply for this Fellowship, participants must be open to We Raise New Jersey's mission and values, have a minimum of two years of experience teaching in New Jersey's schools, and commit to attending all four convenings and completing any associated readings or activities for the convenings.
If you meet all of these qualifications and are a New Jersey teacher leader who is interested in learning about and engaging in policy and advocacy, consider applying before May 10, 2020 by completing Part 1 of 2: Online Application below. Candidates who are being considered for selection will be contacted to set up a Part 2 of 2: Follow-up Interview via Zoom in May 2020.
Part 1 of 2, Online Application is closed.