Governor Murphy proposed his budget for Fiscal Year 2020. How does it look for New Jersey's kids?
On Tuesday, Governor Murphy proposed a $38.6 billion budget to the Legislature for Fiscal Year (FY) 2020. Education is the largest portion of the proposed budget, with a total of $15.4 billion in funding being proposed for pre-K and K-12 education, which represents a $450 million dollar increase from FY19. The educational highlights of the proposed FY20 budget include: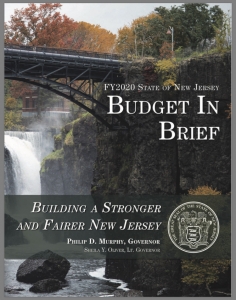 A $206 million increase in formula aid

, including reallocation from overfunded to underfunded districts.

Continued implementation of  

S-2

, Senate President Steve Sweeney's funding reform plan from last year which eliminated funding growth caps and phased out adjustment aid. As a result of the additional dollars added to the formula and the implementation of S-2, approximately

370 or 67% of districts will receive increases

and

200 will lose funding.

Of the districts receiving an increase in state aid, many are in urban districts, including Newark which will receive an additional $24.8 million, Paterson which will see a $13.2 million increase and Trenton which will see another $8.6 million.  

Inclusion of the per-pupil hold-harmless language for charter schools, which will ensure that no charter school receives fewer dollars in FY20 than they did on an individual or school-wide basis in FY19.

Increasing funding for pre-K expansion to $806.5 million, which would support both existing pre-K programs and districts looking to expand or start programs.
From here, the Governor's proposed budget will be reviewed by the Legislature.  Notably, the Commissioner of Education will answer questions from both the Senate and Assembly budget committee members at hearings that will be announced shortly.  JerseyCAN will be following the conversation in Trenton and provide updates on the education portion of the budget as the process continues through July 1, 2019.